Restaurants
Restaurants of the Hotel de L'Etrier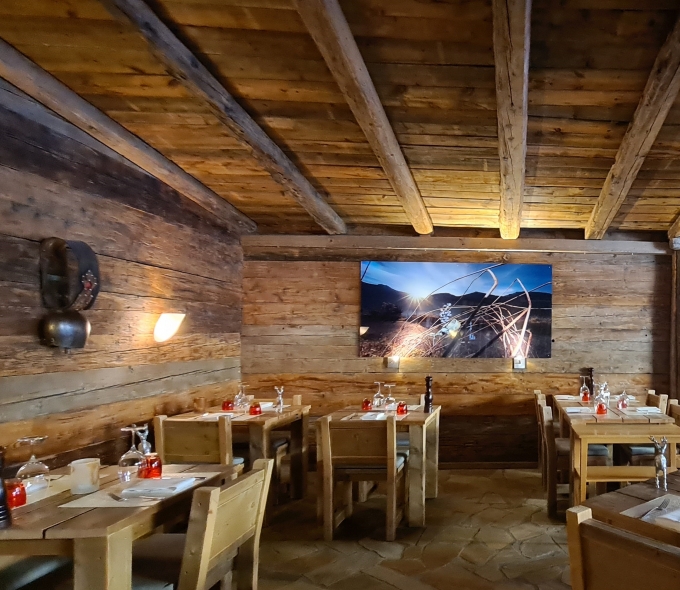 Le Fer à Cheval
The restaurant is located near the pool and offers a varied menu that highlights seasonal products. In the summer, we offer a daily menu.
Read more
Less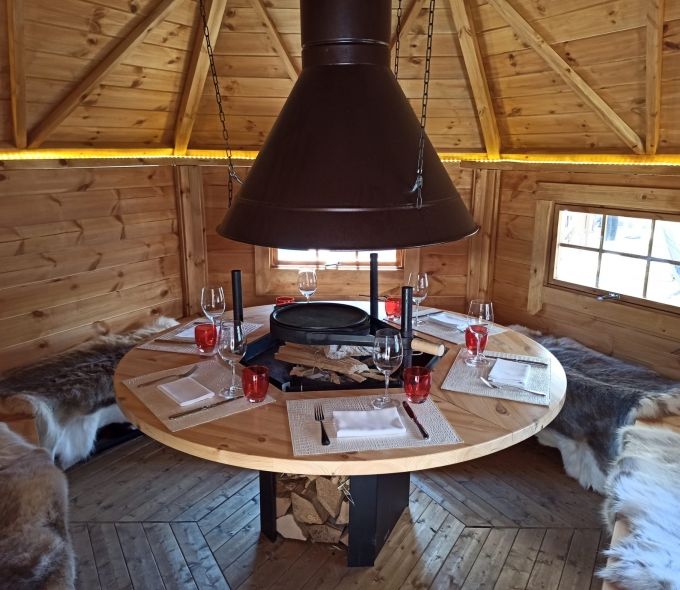 LE KOTA
The Kota is a small warm chalet that we propose to rent in order to enjoy a convivial moment to taste a Chinese fondue, a grill or a cheese fondue.
Reservation is required for a minimum of 6 people and can accommodate up to 8 people.
Read more
Less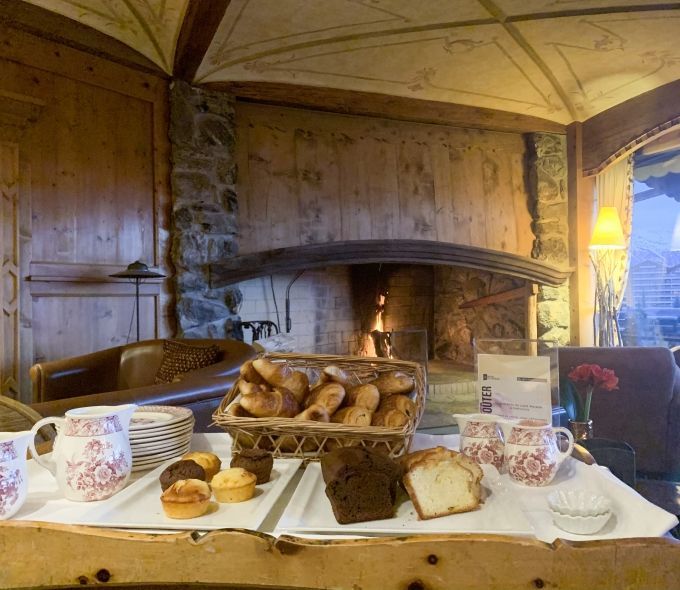 Children Specials
Children are also part of our plan as we care for them in all our restaurants. The kids' menu offers them special moments.
Read more
Less
In the Same House
Our hotel offers an underground connection that links with Hostellerie du Pas de l'Ours and its restaurants.
One Michelin Star Gastronomic Restaurant "L'Ours"
L'Ours is managed by Frank Reynaud, who was awarded a one star honor in the Michelin guide. He has maintained fidelity to his provincial roots and he carefully observes seasons to prepare local mouthwatering cuisine.
Read more
Less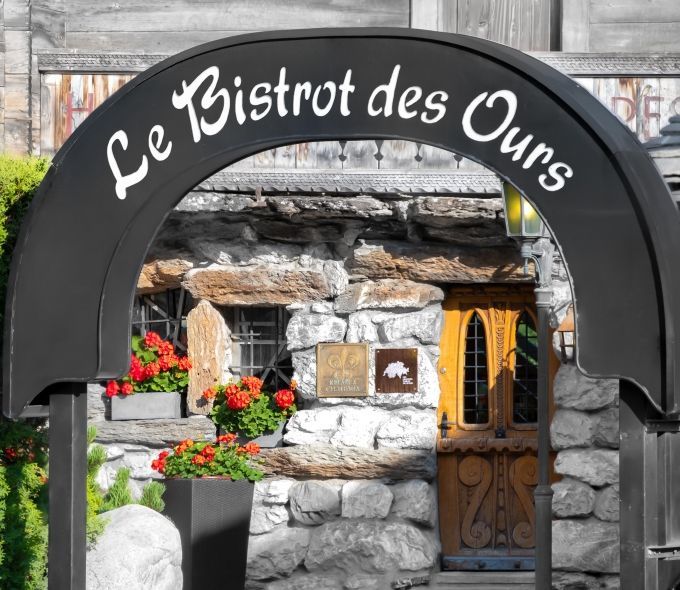 Le Bistrot des Ours
Frank Reynaud works with his team to give guests a typical mountain setting where you can explore culinary mastery and relax. Sign in for an inviting authentic "cuisine de grand-mère", which features a traditional dish that is crafted to arouse your childhood memories while also delivering satisfaction.
Read more
Less
The Pool
Restaurant "Le Pool" at the edge of our swimming pool offers a gourmet menu. Our new restaurant area will charm you.
Read more
Less